---
IT'S TIME TO MAKE THEM YOURS
BUY NOW
---
---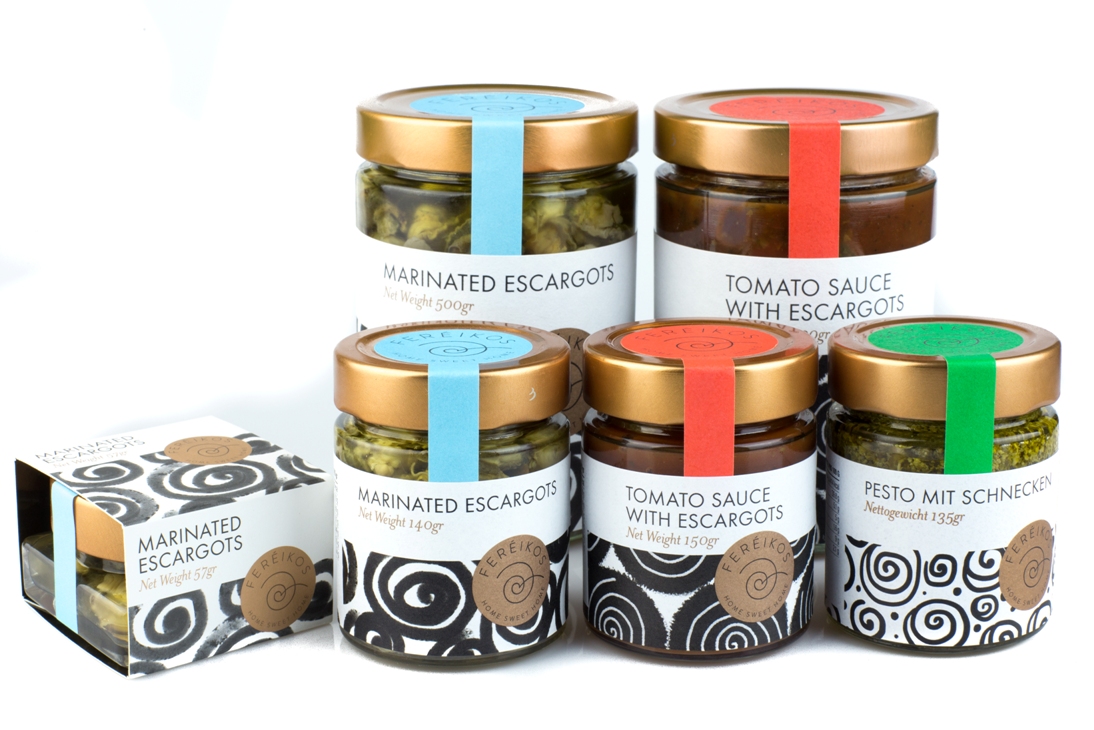 Enjoy great tasting meals without all the hard work!
Our ready to eat meals are the ideal solution for those who have no time, but seeking to create quick, easy and healthy recipes. All our mouthwatering appetizers and delicious sauces are inspired by the mediterranean culinary tradition, they are slow cooked and prepared only with the finest ingredients sourced locally.
---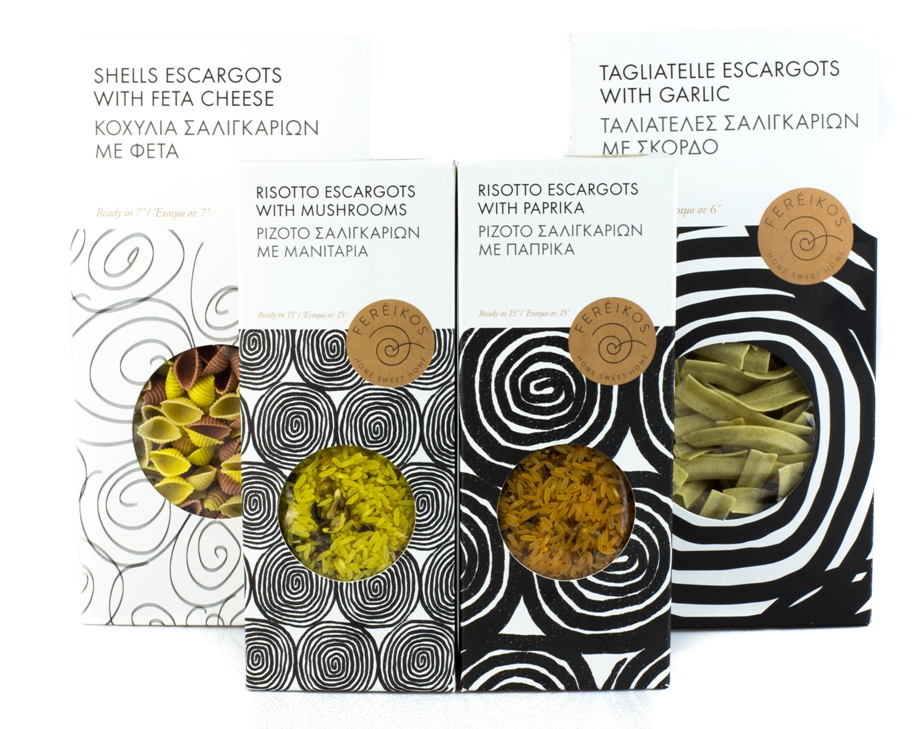 This new product category will definitely impress you and your guests!
For a unique taste experience, try our innovative recipes with escargots and in a few minutes you can easily enjoy a full and convenient healthy meal.
Free from preservatives and artificial colouring.

---

Feréikos provides different species of fresh snails all year around.
Our stars are Helix Aspersa Müller and Helix Aspersa Maxima, which are the most popular species globally. We follow a traceability process to ensure the highest quality and homogeneity of our snails. We meticulously clean, purge, select the snails by size and pack them into nets. Our snails are shipped each week all over the world together with all the required documents and certifications.
---

All the freshness of the snails sealed in a frozen package for longer storage.
Our frozen snails are carefully selected, cleaned and processed maintaining the highest quality, nutritional properties and flavor. Blanched (ready to be cooked) or pre-cooked, with or without the shell we offer you maximum flexibility to create your favorite recipe.
---
Corporate gifts, high volume orders, private labelling or simply a question? 
We are here for you: info@fereikos.com