---
TRADITION MEETS INNOVATION
PRODUCTS
---
Snails have been consumed since the prehistoric period and they belong to the gastronomic tradition of many countries. In fact, there are considered a delicacy that continuously grows popularity and it is branded as the new star superfood! In the past, snails cleaning preparation has been quite tough and time consuming. Nowadays due to these frenzy rhythms of our hectic lifestyle we don't have much time to dedicate in cooking. That is why, Feréikos innovates by combining tradition, gourmet and simplicity. It has never been more fun and easy to consume our favorite escargots! We created a new line of products that require the least effort possible from your side and at the same time you can enjoy a healthy, delicious and safe meal.

All our products are carefully hand picked, then selected and prepared with the most genuine procedures and excellent raw materials. We want to improve people's quality of life and we provide them a reliable supply of high quality food, without GMOs, additives or colorings offering a gluten-free line as well. In line with the worldwide growing rates of food allergies and intolerances, Feréikos wants to ensure the wellbeing of the consumers. Our products are produced in high technology lines, complying with the food standards and regulations and we follow a hazard analysis and critical control point (HACCP)/ ISO22000.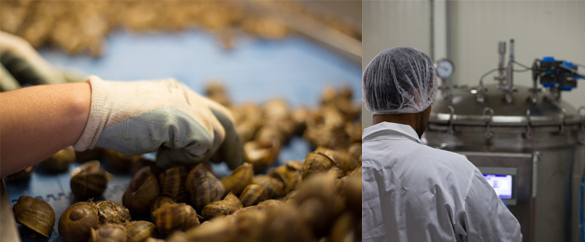 We love tasty food.
We love healthy food.
And when you eat right, you feel right.